~~ Bienvenidos Amigos ~~
A Little of Mexico has moved to Hilton Head
---
Welcome to Mi Tierra-- take a full 360 degree look around in Surround Video
Please Note: The first download can take up to two minutes to load the Plugin
---
Ole!!! Mariachi Night
Authentic Mariachi Music 6:00- 9:00PM
2nd, 3rd and 4th Monday each month -- Join us for a FUN FIESTA!!!
---
Mi Tierra hosts a real "South of the Border" Happy Hour
Mi Tierra has lot's of room ~~ and private rooms for special occasions. It's the food that is incomparable ~~ because it is truly Authentic!! Check out the extensive menu with the button below. You will agree ~~ "The Best Little Mexican Restaurant on Hilton Head" ~~ you will see that you just can't find better "North of the Border"
---
---
---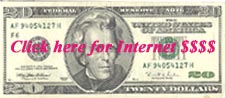 Click Here to Visit our Bluffton Restaurant
---
Located at 160 Fairfield Square
Serving Lunch -- 11:00 -- 4:00 PM
Serving Dinner --4:00 PM -- 9:00PM Weekdays, 10:00PM Weekends
(843)342-3409
---
Back to The Electronic Village of Hilton Head
---